I made Indian Curry Pizza for today's lunch. Steamed chicken and dried anchovies are toppings. I used to make curry pizza in Japan and I wanted to try again. It turned out very good.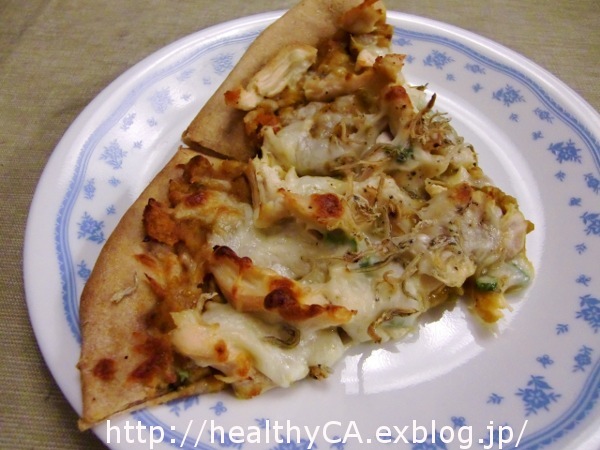 Also I made fermented soy bean fried rice/Nattou Chaofan. Stir fried broccoli's stem and fermented soy bean/Nattou with brown rice and egg, this is very healthy meal.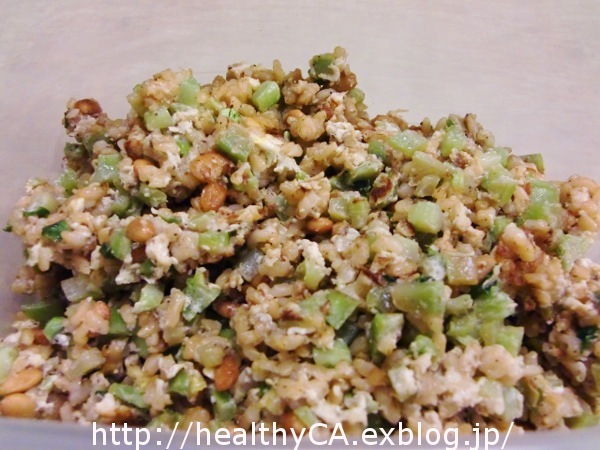 Korean Squash Stir Fry
Stir fried dried Korean squash which I made last year with onion and dried shrimp.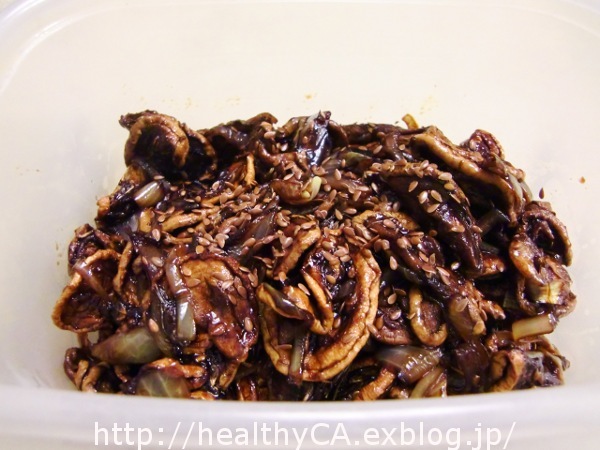 I baked Okara Cookies again today and this turned out very crunchy and tasty.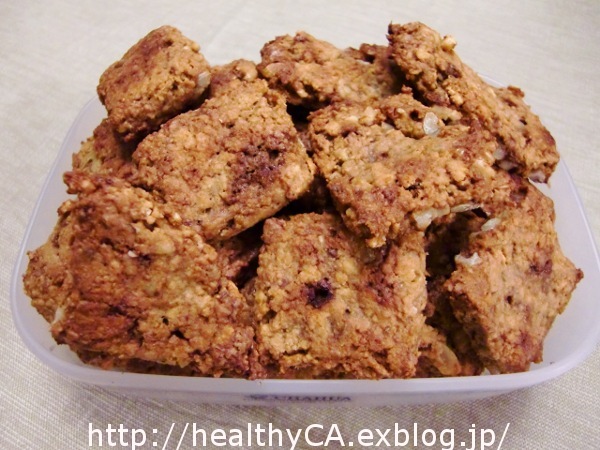 Oden/Today's dinner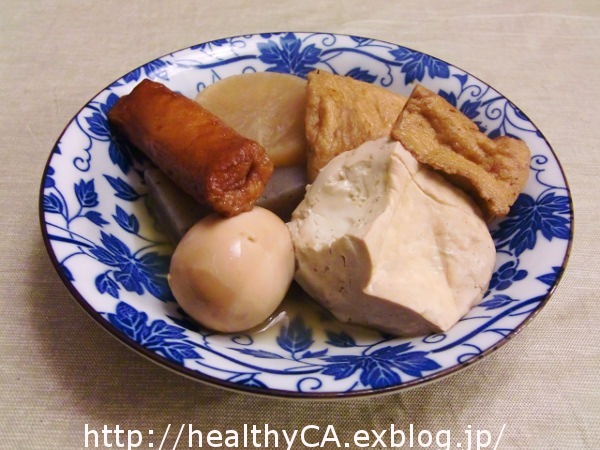 We opened the J'Lohr's Chardonnay and it was very good with oden dish.