The Bosnian who owns the vegetable garden next to me gave me Bosnian Paprika yesterday. 4 ~ 5 Bosnian families own vegetable gardens in the same community garden.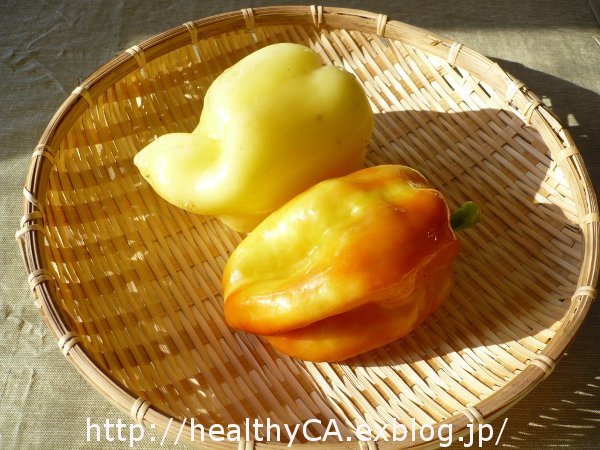 I made stir fry with shrimp.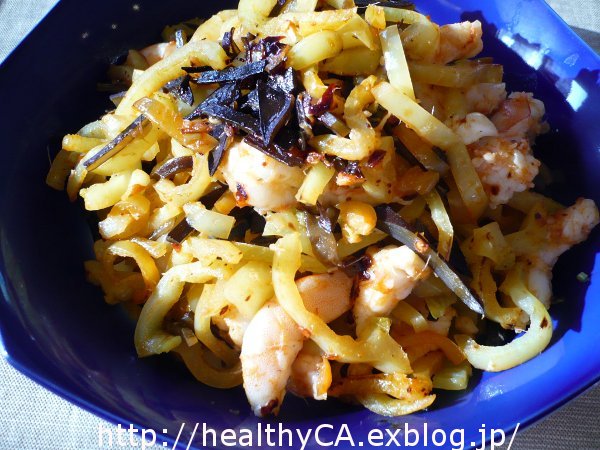 This Bosnian paprika taste different from American paprika. It has more flavor and it is more crunchy and tasty.
I harvested Benrina and Myoga yesterday. Both are first harvest from this garden.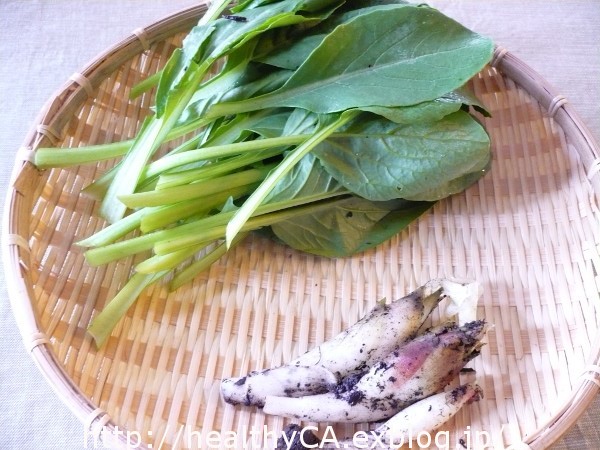 I made Miso Soup with Benrina and Myoga.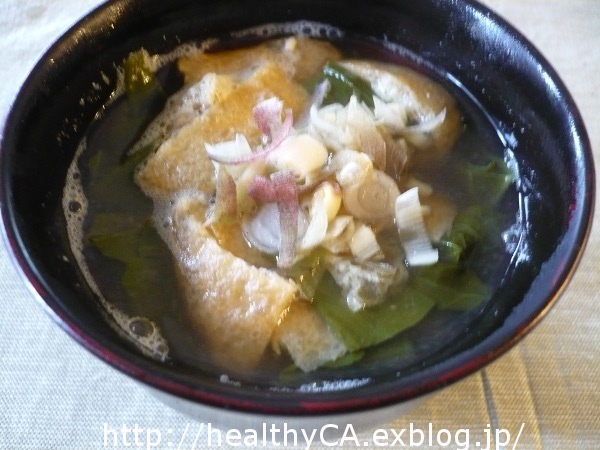 Myoga added very nice flavor to Miso Soup. This is Summer taste.
Also I harvested Red Shiso Leaf and ear tips.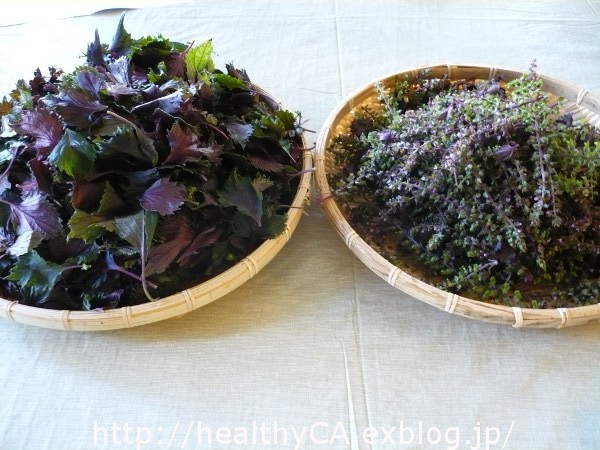 I made Shiso ear tip Tempura.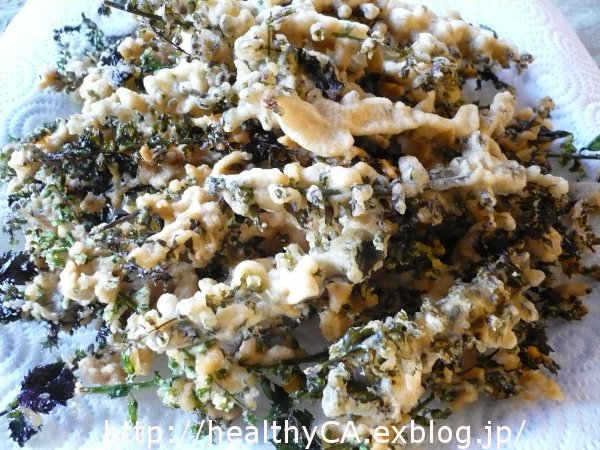 It has shiso flavor and eatable the stem too.
This is the breakfast. We have home made soy milk yogurt with fresh fruit and fruit sauce every morning.